If not, then it's time to make the "change and switch from QuickBooks Desktop to QuickBooks Online". With powerful features and unlimited benefits, QuickBooks Online allows you to run your business the way you want.
Does your QuickBooks desktop accounting software give you the freedom to access your data at any time and from any device?
What is the Reason for Switch from QuickBooks Desktop to QuickBooks Online
From the ability to quickly access the software to create reports and process invoices, everything in QuickBooks Online is bigger and better. So should you switch to cloud accounting? Of course! Here are seven convincing reasons to help you make up your mind.
It's Cost-Effective
QuickBooks Online accounting software is a subscription-based service that's available for as low as $21 per month. You can access it from any device – computer, tablet, or mobile. The service is also available for a free 30-day trial period. The traditional QuickBooks Desktop software, on the other hand, has a high one-time fee. It can be accessed only from one computer and does not offer a free trial version.
It's Easy to Use
Working on QuickBooks Online is much easier as compared to its counterpart. Since most of the components are clearly signposted in the software, using QuickBooks Online you don't require any prior accounting knowledge and you can get going straight away.
It increases your productivity
The biggest benefit of QuickBooks Online over QuickBooks Desktop is its ability to be accessed from anywhere and from any device. Due to this, it automates various accounting functions for you. Like, you can automatically download and categorize your bank and credit card transactions, send invoices, reconcile accounts, run payroll, track business transactions, and stay in touch with your team.
It Saves Time
QuickBooks Online automatically uploads your data from your sales transactions, thus reducing the time required for manual data entry. With QuickBooks Online you don't have to transfer files back and forth. Your online data can be easily accessed by multiple users in different locations at the same time.
It Provides Hassle-Free Security
Multi-factor authentication and data encryption keep all your financial information secure. All your transactions and reports are automatically backed up in the cloud, relieving you of the stress of losing your data or creating backup copies every now and then. QuickBooks Desktop data is not automatically backed up and requires manual intervention.
It offers Automatic Access to the Latest Version of QuickBooks
With QuickBooks Online, you enjoy immediate access to the latest version of the software. Contrary to this, with QuickBooks Desktop you have to purchase the upgraded version of the software to enjoy new features and benefits.
It provides Seamless Integration with Third-Party Apps
QuickBooks Online allows you to easily connect to 300+ cloud-based apps that can automate various aspects of accounting to help you save time and money. For examples, Transaction Pro – a simple, yet powerful application that imports your transactions from Excel or text files to QuickBooks Online; Bill.com – a business payment system that automates your payment process and syncs it with QuickBooks; Fundbox – the fastest and easiest way to get advances on your outstanding invoices.
Ready to make an integration from QuickBooks Desktop to QuickBooks Online? Give us a call! Expert technicians at AskForAccounting can help you easily upgrade to QuickBooks Online and convert QuickBooks online to Desktop.
We can also help you understand all the features of this latest software and troubleshoot issues that you might be facing while working on this software. Thus wait no longer and give us a call at our QuickBooks Consultant (toll-free USA/Canada). We are available 24/7 and can help you sort out any issues you might have related to QuickBooks.
Get solutions to all of your accounting and bookkeeping problems with industry leading experts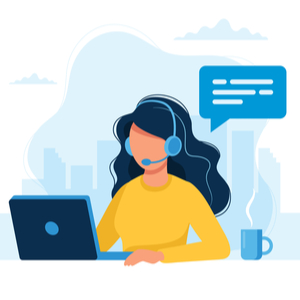 Frequently Asked Questions
How can I move my data from QuickBooks Desktop to QuickBooks Online or QuickBooks Online Advanced? What resources are available to learn about migration?
QuickBooks Online has several fantastic advantages over QuickBooks Desktop. The transition to QuickBooks Online or QuickBooks Online Advanced from QuickBooks Desktop has never been simpler. You can avoid starting over by moving your desktop file to a QuickBooks Online organization.
Which QuickBooks Online version is the best for your business?
Using an online service relieves you of the responsibility of maintaining your on your computer or server, data file. You can use it as long as you have an internet connection whenever and whenever you wish to use the software. Three variations of QuickBooks Online are available.
Simple Start is the entry-level option for monitoring a single user's earnings and expenses. expenses. More features are provided by QuickBooks Essentials, such as the ability to track billable hours (up to 3 concurrent users) and automatically create invoices on recurring schedules. QuickBooks Plus elevates Essentials.
Purchase orders, inventory management, project evaluation, and budget creation are all possible (for a maximum of 5 users).